Karl passed away April 1st 2010. His wonderful sense of humor and the smiles he brought to us on the Bulldog Forum will be missed. Rest in peace and make those angels smile Karl.
You will never be forgotten, we pledge to you today, a hallowed place within our hearts is where you'll always stay.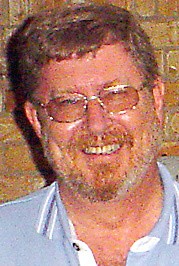 Karl was born on September 29, 1950, in Seminole, TX, to Gordon and Delta Brewer. He served in the U.S. Army in Germany. He married Cherilen Russell on June 30, 1984, in Lubbock. He was an active member at Green Lawn Church of Christ.
Survivors include his wife; one son, Christopher of Lubbock; two sisters, Lynn Leonard of Lubbock and Leta Brewer of Los Lunas, New Mexico; and his dad, Gordon of Lubbock.