Streator Twp High School
Class Of 1969
The Reunion is over, but you can still get a piece of it... For those did not get the double DVD of the Class and the 7 Videos posted through out the year, it is not to late... the Final Class Video contains 485 pictures with each classmember being represented as well as others out of the Hardscabble... Think of it as a Video Hardscabble... The other seven are of updated videos that have been posted on the web site...
All proceeds from the sale of the Videos go to Streator's Veterans Plaza to build a Desert Storm, Iraq and Afghanistan Memorial...
To get your copy send a check for $20.00 to Ron Sauers, 511 Pine Tree Rd. Streator, IL 61364 and I will promptly send it out to you... When I have the final tally I will let the Class know how much we raised...
Below is the video cover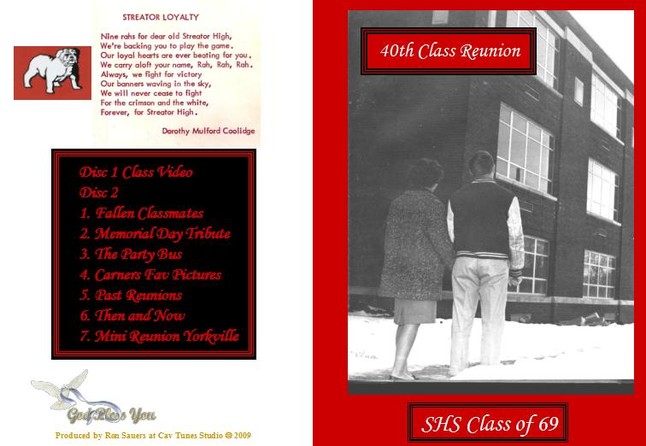 This message has been sent to you from
shakey25@verizon.net
. If you reply to this message your response will be sent directly to
shakey25@verizon.net
.
To unsubscribe from email notifications, please click here.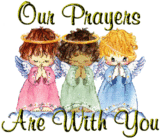 I have added a new page to the website. It is the Prayer Request Page. This page will be dedicated to any classmate who would like us to keep them or a loved one in our prayers.


If you know of someone that would like to be included in the page please let me know and I will be happy to add them. I don't want to leave anyone out but I will not add anyone until a classmate provides me with the information and with their permission.